Breathe new life into your room with the UltraBright LED-Strip!

They are powered with a USB port
It can be powered by a computer, an electric plug (with any wall power supply), a car, a power bank and so much more!

Easily sticks to most surfaces.
Flexible ribbon with a powerful adhesive backside.


100% Safe for You and the Environment! Low carbon, no radiation, no flicker, and low electricity consumption.

Get a full refund or a replacement within 6 months of purchase. No questions asked!

We Ship Worldwide! Via USPS/EMS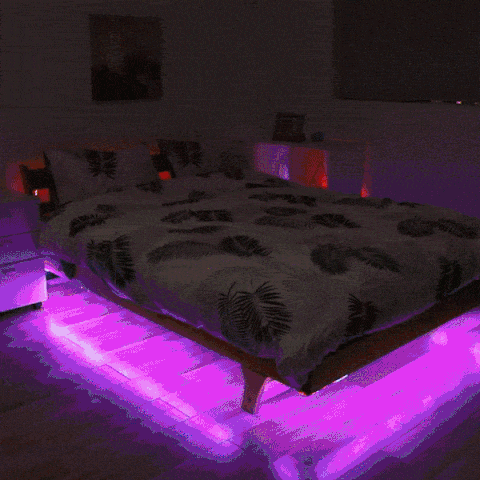 Breathe new life into your room with these LED-Strip Lights!
Don't just color your space, control it! This 44-button remote gives you the freedom and flexibility to choose from a variety of colors and program your own custom settings.
TheLED-Strip Light is easy to install on virtually any flat surface, and it peels off cleanly without residue. Instantly create a colorful ambiance with the point-and-click wireless remote!
✅24-button control remote
✅Control multiple LED-strips at once with ONE remote!
✅Flexible peel-and-stick installation
✅Cuttable strip: Choose your perfect strip length
✅FREE SHIPPING!
Easily sticks to surfaces: The Led Strip-Light features a 5M ribbon adhesive backing that lets the LED-strip stick to virtually any surface and comes off clean if you want to put it on another wall
Cuttable LED-strip: Easily cut the LED strip with designated cut marks every 3 LEDs. Use your scissors to cut the excess strip off and your LED strip will still be able to emit light and work properly.
Tested before shipment: Each LED-strip system is tested before shipment to ensure a product that 100% works.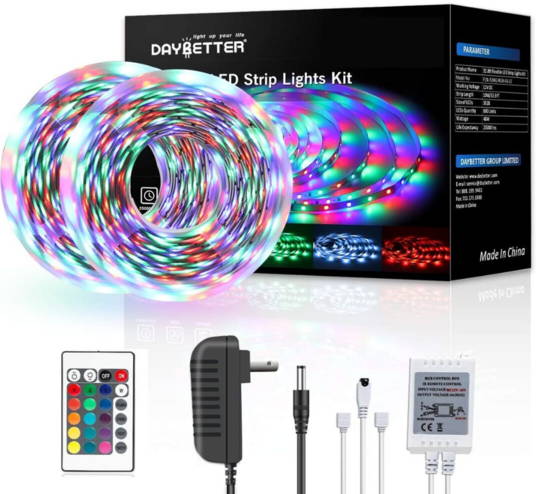 AC Power Adapter plug (US, EU, UK, And AU plugs)

3m Length Led Strip with 3M™ adhesive tape backing

*Does not include CR2032 battery for remote
Wave Lights LED Light Strips with remote control have gone viral, and there's no surprise for why... They are a FANTASTIC LED strip lighting fit for the kitchen or any room! With so many color options and a lifespan of over 50,000+ hours, you can make any room STAY COOL. Your lightbulbs may not fit behind a desk, or under your bed, but with our color changing LED Light Strips the possibilities are endless! Use them under your couch or bed, behind your TV, on your ceiling, or anywhere you can imagine!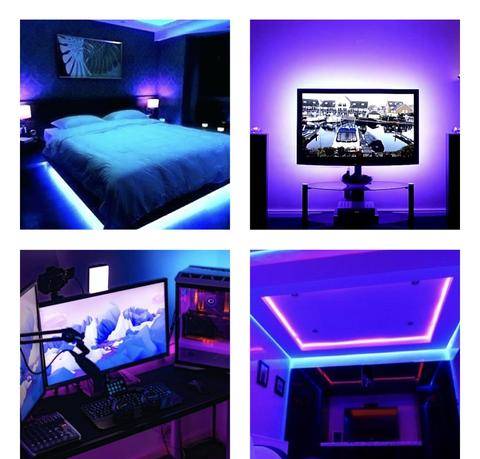 Choose your packge and save big on your order